This Week at TBH: July 1, 2020
| | |
| --- | --- |
| Author | |
| Date Added | |
| Automatically create summary | |
| Summary | |
Wednesday, July 1, 2020  | 9 Tamuz 5780
Erev Shabbat
Friday, July 3

Shabbat Service, 7:30 pm 
Our Shabbat service in the comfort of your own home! Grab your computer and candles, and we'll join together in virtual community. Services will be hosted on Facebook Live and Zoom. 

Zoom information:
Join Meeting >>
​​​​Meeting ID: 810 7035 3675

Prayerbook: here (PDF)!

Candle lighting: 8:51 pm

Torah Readings
Parashat Chukat-Balak
Numbers 19:1 - 25:9
Haftarah:
Micah 5:6 - 6:8
Shabbat Morning
Saturday, July 4


Tot Shabbat, 9:00 am
All tots (ages 0-6) and their grown-ups and families are invited to celebrate Shabbat together with song, story, movement and prayer, virtually!

Zoom Information:
Join Meeting >>
Meeting ID: 817 1374 4118

Awakened Heart Shabbat, 10:00 am
The monthly Awakened Heart Shabbat group is an opportunity to share teachings, music, stories and experiences to feed our hearts and spirits, and to explore the mystical connections in our Jewish traditions.
Questions? Contact Nancy at nancy_snyder@comcast.net!


Zoom Information:
Join Meeting >>
Meeting ID: 828 0247 4676
Membership Renewals Due
Wednesday, July 1

Electronic membership renewal forms are live! Personalized forms are available on the TBH website, click the link below. If you are having difficulty with the online form, or would like a PDF emailed or mailed to you, please email Kayla at tbh@bethhatfiloh.org.
Senior Schmooze
Tuesday, July 7, 12:00 pm

Bring your jokes--no brown bag lunch required! Phyllis Neff will be our presenter this month.

Zoom information:
Join Meeting>>
Meeting ID: 838 0554 0869
July Salon@Home
Friday, July 17, 6:00 pm

Join us for our July Shabbat Salon@Home! This will feature guest speaker Marc Brenman. He will be presenting on "Neo-Nazis and Extreme Rightwing Groups in the US." 
While we can not be physically together, we can still share in food and conversation at the TBH Shabbat Salon. Dinner provided by Nineveh is available for pre-order, and you can pick it up at TBH on Friday afternoon. Erev Shabbat services will be at 6:00 pm, after which we can eat together and hear from our featured presenters. Speaker begins at 7:00 pm. You do not need to purchase a meal to attend, please join for all or part. Consider being a "Salon Sponsor" for $100. Includes 2 meals, challah, and bottle of wine.

Note:
- Meals will be vegetarian and come complete and pre-packaged
- While the meal is still subsidized, because of some increased costs, we will need to apply a "pandemic surcharge" to the cost of the meals, each will be $18.
- Meals will be available for pick up. For inquiries about delivery availability, please contact the office at tbh@bethhatfiloh.org.

Zoom information to follow. See the menu and pre-order dinner here>> 


Stop, Pop, & Go: July Collection
Friday, July 17, 4:30-5:30 pm

Thanks to everyone who made the strawberry and grape jelly and jam drive for the Thurston County Food Bank a tremendous success. Look for the amazing results in the July Short Schrift!
 
There will be another TBH Salon on Friday night July 17, and we will once again be collecting items for the Thurston County Food Bank, this time: cans and jars of Peanut Butter, Mayonnaise, Refried Beans, and plastic bags. Plastic bags can be sandwich size, gallon size with a zip lock, and larger size plastic bags. Drop them at TBH on July 17th between 4:30 and 5:30 p.m. In addition, we will also be collecting donations of other food items and hygiene items such as toothpaste, deodorant, shampoo, etc. for the Food Bank since we cannot drop them off inside TBH in the bins during the virus lockdown.  As an alternative, you can also contact Elie Halpern at 360-357-8160 or ehalpern7379@gmail.com, and we will pick up any of those additional items that you wish to donate if you won't be able to drop them off on the 17th.
 
For those that would like to make a financial contribution to the Summer Lunch Program at Thurston County Food Bank, you can do so by mailing a check to the Thurston County Food Bank, putting in the memo line that it is for the Summer Lunch Program, or you can go online at https://thurstoncountyfoodbank.org/, also indicating that it is for the Summer Lunch Program.  
CHRONICLING OUR SHARED EXPERIENCE
Call For Submissions!

This section of the weekly is dedicated to sharing member creativity and experiences during this time of separation! If you have a recipe, piece of art, poem, short story, photo, etc. that you would like to share, send it to tbh@bethhatfiloh.org. If we receive enough submissions, we hope to compile them after this crisis has passed. 
Olympia Spring Art Walk Photos by Melinda Holman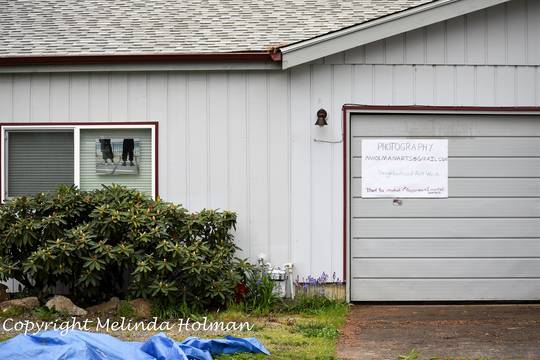 Yahrzeits

Elta Steele
Doris Gottfeld
Ferenc Breuer
Bernice Kazel Alfasso
Sarah Robinson
Lois Strasberg
Gabino Hurtado
Isadore Julius Bean
Albert S. Roller
Juanita Warren
Donald L Blanke
Irving Putzer
Steven Gallant
Sidney Jackman
Sophie Koprowski Miley
Nelson David
Hillard Golstein
Marjorie Stevenson
Evelyn Kaplan Jolton
Harry Crystal
Samuel Packer
Happy Birthday!


1  Albert Cohen
1  Helene Paroff
3  Ellen Wolfhagen
7  Susan Finkel
TBH COVID-19 Phase II & III Guidelines

The TBH Board has set for Guidelines for Phase II & III to promote the health and safety of our community. Read the full document here>>
TBH COVID-19 Webpage

Please check out our webpage dedicated to COVID-19 updates and additional resources here.
Reconstructionist Movement: Standing Up for Racial Justice and Against Racial Violence

Read the statement from the Reconstructionist Movement here.
TBH Keycard Changes

The installation of TBH's new security system, including updated video surveillance and keycard access, is underway! With this transition, please be aware that all existing building keycards are no longer valid. Once the installation of the new system is complete, we will be able to issue new keycards as well as authorize access through an app-based system as needed.


TBH Building Closure

The physical office is closed, though staff members are still working remotely. For assistance, please email tbh@bethhatfiloh.org.
Temple Beth Hatfiloh, 201 8th Ave SE, Olympia, WA 98501
{{shulcloud_footer_left}}
{{shulcloud_footer_right}}
Fri, July 23 2021
14 Av 5781
Fri, July 23 2021 14 Av 5781